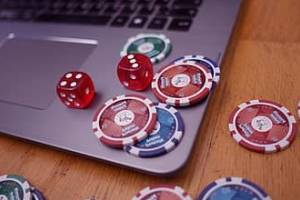 Anyone who regularly plays at online slots or in casinos and gaming libraries will quickly find that there are a number of myths surrounding the various slots and games. Different game strategies and myths are whispered from player to player behind closed doors. We are now completely clearing up some of the most common myths about playing online slots machines. So it is much easier to deal with the machines without worrying about the theories, which are often out of thin air.
Myth 1: A high win is as likely as a low one
Again and again, you get to hear from players that the reels of the machines move independently of each other and thus every winning combination can appear on the reels with the same probability. Unfortunately, this is complete nonsense and was only valid, if at all, for the very first slots, which were constructed more than 100 years ago. Modern slots, on the other hand, work with probabilities. If the player presses the start button, it is already clear whether and what the player has won. The reels are for show only and are used to entertain the player. A slot pays out high and low winnings, but according to different probabilities. High wins are less likely than low wins. What the player receives, however, depends on chance.
Myth 2: The probability of winning can be determined using the symbols on the reels.
Many players swear by counting the symbols on the reels and using these numerical values ​​to estimate the probability of winning the next spin. The same reasoning applies here as above. Since the reels only represent part of the show and the symbols are therefore not really relevant to the win or the probability of winning, counting the symbols does not bring the player anything, except possibly improved mental arithmetic skills.
Myth 3: Slots that haven't paid out in a while will soon pay out
This myth has also been around for almost forever. It is claimed that a slot that has not paid out and shown no high profit for a long period of time will change that depending on it. But every single spin in a slot is shaped by chance. Since high winnings are less likely than lower winnings, they just happen much less often. Basically, it can happen that one slot does not pay out for days and another pays out high winning combinations twice or more in succession.
Myth 4: You win less with a bonus
Many people believe that using awesome and big slots bonuses would automatically decrease the chances of winning. This is also nonsense, as there is no connection between the random algorithm and the money used. Much more often it happens that the players do not pay attention to the bonus conditions and then the winnings are withheld with the bonus money.